Chairs of the Committees

Mr. Ashley Ian Alder, Chair of the IOSCO Board
Ashley Alder is the Chief Executive Officer of the Hong Kong Securities and Futures Commission. Mr. Alder came to Hong Kong in 1989 with the international law firm Herbert Smith, practicing corporate and business law. He was Executive Director of Corporate Finance at the SFC from 2001 to 2004, before returning to Herbert Smith, later as head of the firm's Asia Region. He rejoined the SFC in 2011.
Mr. Alder attained his Bachelor of Laws degree from the University of London in 1982 and graduated from the University of Cambridge with a Master of Laws degree in 1983.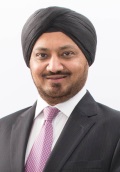 Mr. Ranjit Ajit Singh, Vice Chair of the IOSCO Board, Chair of the Growth and Emerging Markets Committee (GEMC)
Ranjit Ajit Singh is the Executive Chairman of the Securities Commission Malaysia (SC). He was previously Managing Director of the SC and has over 20 years' experience in the field of finance and securities regulation. He has played a key role in international securities regulatory policy work through his positions at IOSCO.
Mr. Singh currently chairs the Securities Industry Development Corporation, the Malaysian Venture Capital Development Council and the Capital Market Development Fund. He is also the Vice Chairman of the Asian Institute of Finance and a member of the Board of the Labuan Financial Services Authority and the Financial Reporting Foundation. Mr. Singh is trained as a financial economist and accountant. He was conferred the degree of Doctor of Laws honoris causa by Monash University Melbourne. He is a fellow of CPA Australia. He has had prior working experience in Australia and Malaysia in academia, consulting and accounting.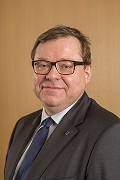 Mr. Jean-Paul Servais, Vice Chair of the Board and Chairman of the European Regional Committee (ERC)
Jean-Paul Servais is Chairman of Belgium's Financial Services and Markets Authority (FSMA), and a member of the Board of Supervisors of the European Securities and Markets Authority (ESMA). At ESMA, Mr. Servais also serves as Chair of the Investor Protection and Intermediaries Standing Committee (IPISC), which is responsible for developing and providing technical advice to the European Commission. The IPISC also develops technical standards, guidelines and recommendations relating to the provisions of the EU Markets in Financial Instruments Directive (MiFID) applicable to investment services and activities. In his role as IPISC Chair, Mr. Servais has worked to increase the transparency of investment products by simplifying both their structure and cost for the benefit of investors.
Mr. Servais is a member of the European Systemic Risk Board (ESRB) and of the NYSE Euronext College of Regulators.

Mr. Paul Murithi Muthaura, Vice Chair of the Growth and Emerging Markets Committee
Paul Murithi Muthaura has been leading the Capital Markets Authority (CMA) of Kenya since July 2012. In this period, the CMA has been recognized as the Most Innovative Capital Markets Regulator in Africa for three consecutive years, from 2015-17.
Mr. Muthaura is a member of the Board of the International Organization of Securities Commissions (IOSCO) and the Vice Chair of the Growth and Emerging Markets Committee (GEMC) of IOSCO. He is also a member of the Consultative Committee of the East African Securities Regulatory Authorities (EASRA). At the national level, he sits on the boards of the Insurance and Pensions regulator as well as the Vision 2030 Delivery Board.
Paul previously worked as an Emerging Markets Advisor with the General Secretariat of IOSCO and as a senior commercial associate with the law firm of Daly and Figgis Advocates. In his time with the CMA, he has held the positions of Head of Legal Framework, Head of Enforcement and Director, Regulatory Policy and Strategy.
Mr. Muthaura is an Advocate of the High Court of Kenya and an Honorary Fellow of the Institute of Certified Public Secretaries of Kenya. He is the holder of an LLb from the University of Warwick, LLM in Banking and Finance Law from the London School of Economics and Political Science and MPhil from the Maastricht School of Management.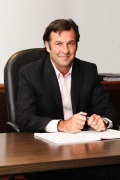 Mr. Marcos Ayerra, Vice Chair of the Growth and Emerging Markets Committee
Marcos Ayerra is the Chairman of the Comisión Nacional de Valores of Argentina (the Argentine Securities & Exchange Commission). He was appointed by President Mauricio Macri in December 2015 for a five-year term.
Mr. Ayerra has over 25 years of professional experience in the financial and corporate sectors, where he participated in mergers and acquisitions, project financing, debt placements and restructurings, capital markets, and corporate development.
During his career, Mr. Ayerra worked for leading domestic and international companies, including Chase Manhattan Bank, Chase Securities Inc., Infupa, Telecom Argentina, and Biosidus.
Mr. Ayerra earned a Business Administration degree from the Business School of the Argentine Catholic University and completed the PAD Program for executives at IAE Business School.
Mr. Mounir Gwarzo, Chair of the Africa / Middle-East Regional Committee
Mounir Gwarzo is the Director-General of the Securities and Exchange Commission (SEC), Nigeria. During his 25 year career, Mr. Gwarzo held positions at the Ministry of Trade, Kano State, the Nigerian Stock Exchange, the Century Merchant Bank Limited, Empire Securities Limited, the Federal Mortgage Bank of Nigeria and MTL Global Investment Limited, prior to joining the Board of the SEC as an Executive Commissioner, Operations.
Mr. Gwarzo is a trained stock broker and an associate member of the Chartered Institute of Stock Brokers. A graduate of Bayero University, Kano, where he earned a Bachelor's Degree in Economics, Mr. Gwarzo holds a post-graduate degree in Development Finance from the University of Birmingham in the United Kingdom. He also attended various courses and training programs on financial markets operations, products and regulation in the United States, South Africa, Dubai, France and the United Kingdom.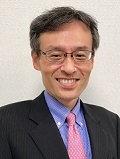 Mr. Jun Mizuguchi, Chair of the Asian-Pacific Regional Committee (APRC)
Jun Mizuguchi is Deputy Commissioner for International Affairs, Financial Services Agency of Japan (JFSA). Concurrently, he is responsible for the supervision of the securities sectors, including broker-dealers and asset managers and also leads agency-wide projects on conduct risk management and crypto-currency.
Prior to assuming the current responsibility, Mr. Mizuguchi was Director for Strategy and Policy Coordination at the Securities and Exchange Surveillance Commission (SESC) of Japan for surveillance and enforcement, and before that, he served as Assistant Commissioner for International Affairs at JFSA in charge of financial market infrastructure and derivatives market.
Mr. Mizuguchi served as Vice Chair, Regulatory Oversight Committee (ROC) of the Global Legal Entity Identifier (LEI) System from 2013 to 2016. He was a member of the Secretariat of the Financial Stability Forum (transformed to the Financial Stability Board in 2009) for four years in Basel, and also served as Executive Assistant to the President of the Asian Development Bank for three years.
Mr. Mizuguchi earned master degree in public policy at Harvard Kennedy School. He obtained his bachelor of law degree from the University of Tokyo.
Mrs. Paola Fragoso, Chair of the Inter-American Regional Committee (IARC)
Paola Fragoso serves as CNBV's Vice Chair for Securities Market Supervision. She is responsible for the supervision of all securities market intermediaries, issuers, exchanges, mutual funds and other market participants such as credit rating agencies, price vendors, among others. Prior to this position, Mrs. Fragoso was Vice Chair for Technical Supervision and was responsible for five divisions: Supervision of Market Participants Conduct, Methodologies and Risk Analysis, Analysis and Information, Operational and Technological Risk Supervision and of Payments Networks' Participants.
From 2014 to 2017, Mrs. Fragoso was General Director for Market Conduct Supervision and responsible for supervising independent investment advisors and other intermediaries regarding portfolio management and investment services in order to verify their compliance with regulation. Mrs. Fragoso has also been deeply involved in IOSCO's work and has represented CNBV in C8 (Committee for Retail Investors and Financial Education) from 2013 to 2017 and currently in C3 (Committee 3 on Market Intermediaries) since 2017.
She holds a Bachelor's Degree on Business Administration and C.P.A. from the Instituto Tecnologico Autonomo de México (ITAM) and a Master in Finance from the same institution. She is also a FINRA's Certified Regulatory and Compliance Professional from Wharton University of Pennsylvania.
Mr. Jose Carlos Doherty, Chair of the Affiliate Members Consultative Committee (AMCC)
José Carlos Doherty joined the Brazilian Association of Financial and Capital Markets Association (ANBIMA) in 2006 as Head of Market Supervision before being appointed Chief Executive Officer of the association in 2012.
Prior to joining ANBIMA, Mr. Doherty worked for over 20 years at various financial institutions in Brazil and abroad, including Deutsche Bank, BankBoston and Brown Brothers Harriman & Co. Mr. Doherty also worked at the Brazilian Securities Commission (Comissão de Valores Mobiliários (CVM)), as well as at the Brazilian stock Exchange (BM&FBovespa), where he was involved, among other projects, in the elaboration and development of the rules and legal structures for foreign investments in the Brazilian capital markets.
Mr. Doherty graduated from the Federal University of Brazilia (UnB), and received an MBA from Ibmec in São Paulo. He also completed the Global Advanced Management Program (GAMP) offered by Georgetown University and Esade Business School.