Global Certificate Program
IOSCO/PIFS-Harvard Law School
Global Certificate Program for Regulators of Securities Markets
June 14-17, 2021 – Virtual Phase I
December 13-17, 2021, Cambridge, MA, United States – In-person Phase II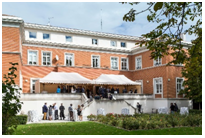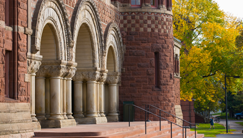 Location
IOSCO Headquarters
C/ Oquendo 12
28006 Madrid
SPAIN

Harvard Law School Campus
1585 Massachusetts Av.
Cambridge, MA 02138
UNITED STATES
Dates
June 14-17, 2021 – Virtual Phase I
December 13-17, 2021, Cambridge, MA, United States – In-person Phase II
Language
English

Cost
The tuition for Phase I at IOSCO is offered at no cost.
The tuition fee for Phase II at Harvard Law School is USD 7,000.

Attendees are expected to arrange and pay for all transportation, accommodation, and meal expenses outside of the events offered.

+

What is the IOSCO/PIFS-HLS Global Certificate Program?

The IOSCO/PIFS-HLS Global Certificate Program is a program for regulators of securities markets jointly organized by the International Organization of Securities Commissions (IOSCO) and the Program on International Financial Systems at Harvard Law School (PIFS-HLS). The program has two phases:
Phase I, administered by IOSCO, consisting of three components: online learning materials; an in-person module on regulation; and an in-person module on compliance – Under normal circumstances, the in-person modules will be conducted at IOSCO's premises in Madrid (Spain). In 2021, Phase I will be delivered in a virtual format and will consist of virtual live sessions as well as pre-recorded on-demand presentations and other online content.
Phase II, administered by PIFS-HLS, consisting of a one week-long in-person module taught on campus at Harvard Law School – In 2021, depending on the circumstances, Phase II may be delivered in a virtual format if needed.
Phase I covers the fundamentals and intricacies of securities regulation and compliance and will be delivered primarily by current or former securities regulators. Phase II is intended to be forward looking with respect to current and future regulatory challenges and emerging issues and will be delivered by leading Harvard academics, securities regulators and leading public policy makers. To ensure a cohesive program that meets the expectations of attendees, both IOSCO and PIFS-HLS share general oversight of the program.
The format of the program includes the use of case studies, hypothetical exercises and group exercises. There are course and pre-course readings, homework exercises and group projects for each phase.
The tuition for Phase I is offered at no cost to IOSCO members. The tuition fee for Phase II is USD 7,000 for participation in all five days of course. Room and board are not included, but a continental breakfast, lunch and coffee breaks during the week will be provided.
+

Who should attend?

The IOSCO/PIFS-HLS Global Certificate Program is offered to all IOSCO members. While any IOSCO member employee may attend the program, it is specifically designed for regulatory staff with strong leadership potential and approximately five to seven years of regulatory experience.
+

Why enroll in the program?

This program is a unique opportunity to bring securities regulators together in a structured yet flexible environment. Participants will share experiences and learn regulatory techniques and strategies that are practical, innovative, and representative of the very latest thought in enhanced securities regulation.

The program is designed with the ultimate goal of immediately helping regulators from all over the world to enhance their skills in protecting investors, ensuring the integrity of the capital markets, and strengthening financial stability.

Participants have up to three years to complete both phases of the Global Certificate Program. Successful attendees will be awarded a joint certificate of participation issued by IOSCO and PIFS-Harvard Law School. Participants are encouraged, but not mandated, to complete the two phases consecutively. Also, IOSCO members may attend any part of the program on a non-certificate basis.
+

Program content

Phase I (IOSCO) – Online Learning Materials
IOSCO Capacity Building Online Toolkit
Selected IOSCO pre-course reading materials
Phase I (IOSCO) – Module on Regulation (30 hours)
The Capital Market System, Regulation, Role of the Regulator, and IOSCO Principles
The Process of Going Public and Listing Requirements
Now That You Are Publicly Owned and the Consequences of Responsibilities of Public Ownership
Transparency, Disclosure and Prospectuses Requirements (Including Duty to Disclose, Duty to Update and Duty to Correct)
Corporate Governance
Potential Liability of Issuers, Officers, Directors, Promoters, and Business Judgement Rules
Accounting and Auditing Issues for Regulators
Regulation of Investment Funds and Asset Managers
Case Studies and Practical Exercises
Broker Dealer Duties to Clients and Breach of those Duties - Including Mis-selling, Fraud, Negligence, Churning, etc.
Regulation of Retail Financial Services and Handling Customer Disputes and Measure of Damages for Breaches (ADR)
Regulation of Exchanges, Dark Pools and Credit Rating Agencies
Regulators and Investor Education
Limiting the Risk with Risk Based Supervision
Ethics and Conflicts of Interest
Creating an Ethical Culture in an Organization
Risk Management and Regulation
Other Potential Regulatory Actions and Sanctions for Regulatory Violations
Phase I (IOSCO) – Module on Compliance (30 hours)
Ensuring Compliance by Conducting Inspections/Investigations?: Why, When, and How
Compliance Officers and Their Responsibility and Potential Liability
Elements of Offenses and Documents Needed to Prove those Offenses - Elements of Each Offense
Conducting the Examination/Investigation: The Plan, Obtaining Documents, and Asking Questions
Market Manipulation Practical Exercise
Insider Trading: Defined, and Investigating, Prosecuting and Overcoming the Challenges
Enforcement Action and the MMoU
Insider Trading Practical Exercise
Challenges in Investigating Investment Funds, Hedge Funds and Other Collective Investment Schemes
Role of Surveillance and Firms Conducting Internal Investigations
Case Study Fraud and Ponzi Scheme
Special Challenges in Examining Complex Financial Products - Structured Products, CDS, etc.
Anti-Money Laundering Case Study and How to Examine AML
Libor, Forex, and What can be Learned from those Investigations and Actions
Case Study and Practical Exercises
Phase II (Harvard) – Ahead of the Curve (30 hours)
Corporate Governance: Overview
Corporate Governance: The Role of Institutional Advisors
Corporate Governance: Short and Long-Term Investor Thinking
Enforcement: Overview
Enforcement Actions against Companies Versus Individuals
Enforcement: Civil Versus Criminal
Enforcement: Federal Versus State or Local
Market Structure: Importance of Competitiveness
Market Structure: Development of Private Markets
Market Structure: Securitization
Market Structure: Derivatives
Systemic Risk: Definition and Importance of Systemic Risk
Systemic Risk: The Role of Securities Regulators: Asset Management and Money Market Funds
Systemic Risk: Clearing and Settlement Systems
Risk Based Supervision and Risk Appetites
Regulatory Structure: Different Models of National Regulatory Structure
Regulatory Structure: Central Banks Versus Securities Regulators
Regulatory Structure: Importance of International Organizations
Final content of the program is subject to change.
+

Affiliated Harvard faculty

John F. Cogan, Jr. Professor of Law and Economics, Harvard Law School

Research Director, Center on the Legal Profession

Harvey Greenfield Professor of Securities Law, Harvard Law School

Adjunct Lecturer in Public Policy, Harvard Kennedy School of Government

James S. Reid, Jr. Professor of Law, Harvard Law School

Senior Fellow, Mossavar-Rahmani Center for Business and Government

John Harvey Gregory Lecturer on World Organization, Harvard Law School

Jacob H. Schiff Professor of Investment Banking, Harvard Business School

Unit Head, Entrepreneurial Management

Nomura Professor of International Financial Systems

Director, Program on International Financial Systems
+

Further information
+

Online registration

Online registration for Phase I and Phase II will open in due course.